HOW TO MANAGE POST-PANDEMIC WORKFORCE CHALLENGES
Education professionals are increasingly feeling the strain on their health and wellbeing. More than half have considered leaving the profession as a result.
But is greater flexibility a viable option for schools? And could it help to tackle the growing teacher recruitment crisis?
Download a recording of the webinar to find out more.
To help you understand how best to address the flexible working demands of your staff, we've created an on-demand webinar, exploring:
The impact of flexible working on teacher wellbeing.
How to avoid the pitfalls of providing flexible options.
Retaining and attracting talented teachers in a tough recruitment market.
Marie Staley, headteacher from Moulsham Junior School and Mike Applewhite, headteacher from William De Ferrers School, joined us to discuss their experiences.
To download a recording of the webinar, submit your details below.
"We aim to marry up teachers' strengths and skills in a job share partnership. For example, one of my current job share teachers is really creative and artistic, the other is very knowledgeable in science and technology. The teachers complement each other with their deep subject knowledge, which is great for the pupils."
Marie Staley, Primary School Headteacher, Moulsham Junior School

Colin Hooker
Colin joined the Juniper Education team in 2012 after spending many years working in Education HR teams in various Local Authorities.
He is a fully qualified HR professional with 30 years of experience in HR. Colin was also previously a school governor for 10 years and the Chair of Governors in a large Infant School.

Marie Staley
Marie Staley is the headteacher at Moulsham Junior School, which caters to over 650 pupils from Year 3 to Year 6.
Moulsham Junior School is based on its core values, traditionally known as the four S's: Sharing, Supporting, Striving and Succeeding.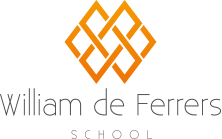 Mike Applewhite
Mike Applewhite is the headteacher at William De Ferrers School. With 1216 students, 184 of them being in their thriving sixth form, William De Ferrers is a large school with personal approaches.
Each student is cared for, including their talents, interests, challenges and aspirations.
WATCH THE ON-DEMAND WEBINAR TO LEARN MORE
© 2021 Juniper Education. Registered Office: Boundary House, 4 County Place, Chelmsford, Essex, CM2 0RE. Registered in England & Wales No: 11992947